About Caroline
EFT and Matrix ReImprinting Practitioner
My Story
My working life has been varied and I never had a traditional career path. I qualified and worked with children both in schools and hospitals as a Nursery Nurse and as a Play Specialist; worked in hotel and catering; skippered a boat; did the first half of a BSc degree in Psychology; was a senior PA; processed grant applications for a charitable trust in London; created and ran a huge website which helped many people and appeared on TV and radio; was a Web Publisher and made websites for many others including e-commerce and insurance; and then completely changed careers and retrained as a Beauty Therapist with a special interest in aging and massage.
I've done all these amazing things and yet I could only see where I had gone wrong and still had issues from my childhood. Over the years I have had conventional counselling and it helped at the time. And yet, here I was in my 50's still churning over "stuff". I'd read lots of self-help books and even attended courses along the way and each helped in their own way.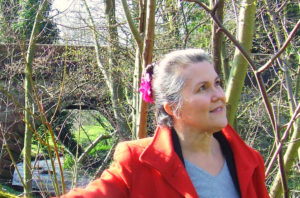 In 2016 I took a pre-Mastery course in No Hands Massage and I learned some basics of Eric Berne's Transactional Analysis (TA): the ego states and especially the drama triangle. Coming home from that course I knew I must find the training and qualifications I needed that would enable me to work with others in a therapeutic way based on the mind.
Luckily for me, I had experienced EFT (Emotional Freedom Technique) in 2011 when a distant friend kindly gave me an emergency session one Sunday over the phone in order to help me through an extremely painful work crisis. Unlike other traumas in my life, I do not have any upset or baggage around that one.
Fast forward to 2016 and after looking at a conventional career path into counselling and psychotherapy, I came across Matrix ReImprinting. The blinding simplicity of using EFT to take down the trauma and re-visit past events to be able to heal and move on. It releases whatever is blocking and holding us back from whatever we would like to be or achieve.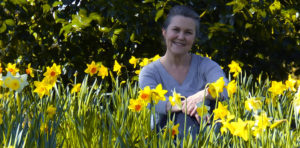 Over the years since, working with many clients, I have experienced the power of EFT and Matrix ReImprinting alongside (not at the same time!) as being a Beauty Therapist doing some great skin treatments, massage, and even some high tech treatments such as permanently reducing unwanted facial hair. Doing something practical can not be underestimated and can be life-changing.
I studied EFT under founding Master Tania A Prince; and Matrix ReImprinting (MR) under founding Master Karl Dawson. Thanks to my clients who have allowed me to immerse myself in EFT and MR and to see some amazingly effective results. I continued to study and specialise in work with trauma. In 2018 I returned to the idea of a conventional career path into counselling and psychotherapy and at Keele University did a Graduate Certificate followed by a MSc which I passed with distinction in 2020, despite the Covid-19 pandemic and the impact it had on us all. I am currently doing a Counselling doctorate at Keele with a view to possibly add to the research around EFT and Matrix Reimprinting.
I love my life and what I do. I'm incredibly proud of my two grown up children and been happily married for over 22 years. I love working with people, the wide variety of treatments I can offer, and the skills I have learned. I am now able to offer a hybrid person-centred counselling with the tools of EFT as needed.
Your sessions are always about you and helping you to be free from whatever you feel might be holding you back. I like to work in a brief way and to be empowering. I would be honoured to walk alongside you until you are ready to fly free.
Danger is real but
fear is a choice!